Prominend Super
Supports newborn calf vitality
Prominend Super is a calf milk that can be provided directly after colostrum when there is a high risk of infection. It contains immunoglobulins, vitamins,minerals and trace elements. Prominend Super ensures a safe digestion and the opportunity to provide concentrated feed.
Application
Specific immunoglobulins support the young calf's natural defence. The high concentration of skimmed milk boosts energy for maximum growth. Prominend Super offers premium quality without compromise, resulting in maximum growth.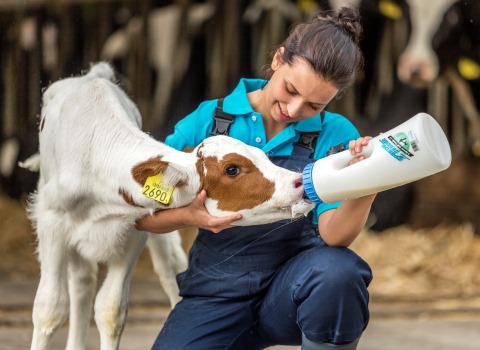 Prominend Top
An excellent successor to colostrum
A smooth transition from colostrum to calf milk. Prominend Top helps calf to make a great start. Containing only premium quality and highly palatable raw materials, Prominend End is designed to meet the needs of your young calves. The milk can be fed twice daily via an automatic feeder.
Application
Prominend Top contains skim milk which is highly palatable and easily digestible dairy-based raw material. The other ingredients are from dairy sources as well. Healthy young calves have high growth potential which Prominend Top helps them achieve to their maximum.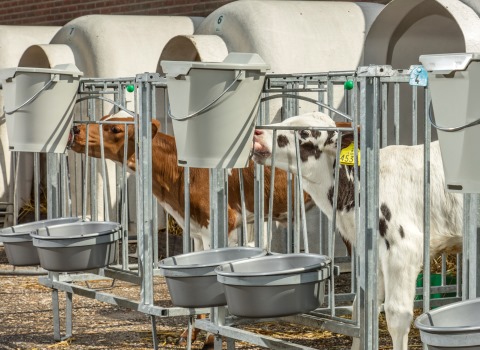 Prominend Excellent
Unlimited feeding for a high growth for young calves
This milk replacer is easy digestible and supports a maximum rumen development. The combination of dairy protein and an acidulate mixture ensures maximum stimulation of the digestion, and so the milk can be provided in any amount.
As cows are ruminants, calves will start to consume dry feed at an early age. The raw materials in Prominend Excellent provide maximum support to the dry feed.