Pigger Peak
Safeguards peak performance during weaning period
Pigger Peak is an excellent quality dry feed based on high levels of food-grade dairy ingredients to ensurethe same taste perception as Pigger Cream. This encourages piglets to eat and reduces feed refusal. In addition, the high protein quality is very effective in promoting digestibility and provides the piglets with the enriched nutrition they need before and during weaning, resulting in vital piglets with peak growth performance.
Pigger Peak features
Same smell and taste by Pigger Cream inclusion
High protein quality
Selection of highly digestible ingredients
Pigger Peak Benefits
Smooth transition to solid feed
Reduce feed refusal
Peak growth performance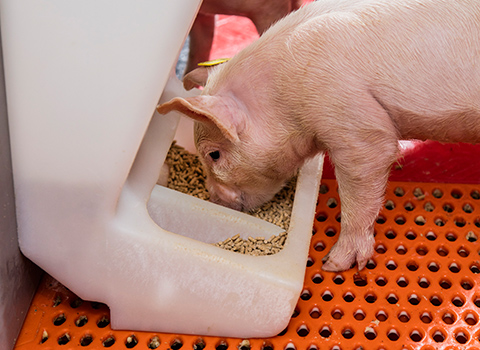 Pigger Provenient
Steady growth after weaning
Pigger Provenient is a good quality dry feed based on medium levels of food-grade dairy ingredients to ensure the same taste perception as Pigger Cream. Pigger Provenient provides a steady transition from pre-weaning to the grower period. It supports the development of the gastro-intestinal tract, resulting in high feed intake and more piglets eating.
Pigger Provenient features
Similar smell/taste by Pigger Cream inclusion
With specific fibres
Selected carbohydrates
Pigger Provenient benefits
Steady transition to the grower period
Avoids post-weaning dip
Gradual post-weaning feed intake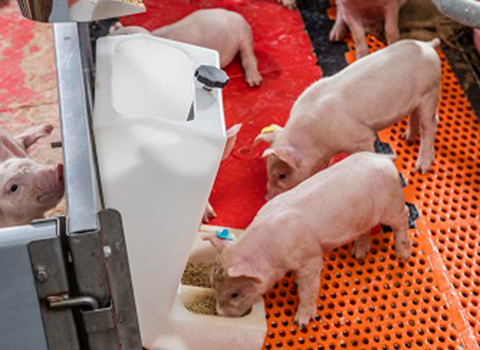 Pigger Plug
Enables a smooth transition from Pigger feeds to local feeds
Pigger Plug is a concentrate to produce local piglet's feeds and is a good continuation of the Pigger programme as the same additives are included which stimulates further growth. Furthermore, it ensures a consistent smell and taste perception for a smooth transition from the Pigger portfolio to local feeds.
Pigger Plug features
Consistent smell and taste
Same additives as in Pigger portfolio
Fixed inclusion in local produced piglet feed
Pigger Plug benefits
Prolongs the Pigger portfolio in further growth
Encourages feed intake
Stimulates further growth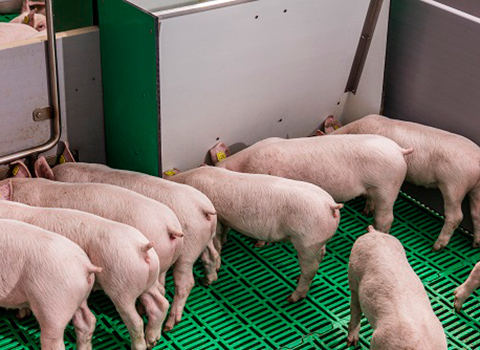 Pigger feeding programme
Piglets' nutritional needs differ according to their life stage, and transition to the next stage should be supported. Pigger feeds thus have the same taste perception, which encourages piglets to eat gradually. The higher pre-weaning feed intake supports piglets to consume better post-weaning. Due to the pre-weaning feed intake, the intestines are prepared for feed digestion, so that piglets can digest solid feed better post-weaning which avoids fasting.